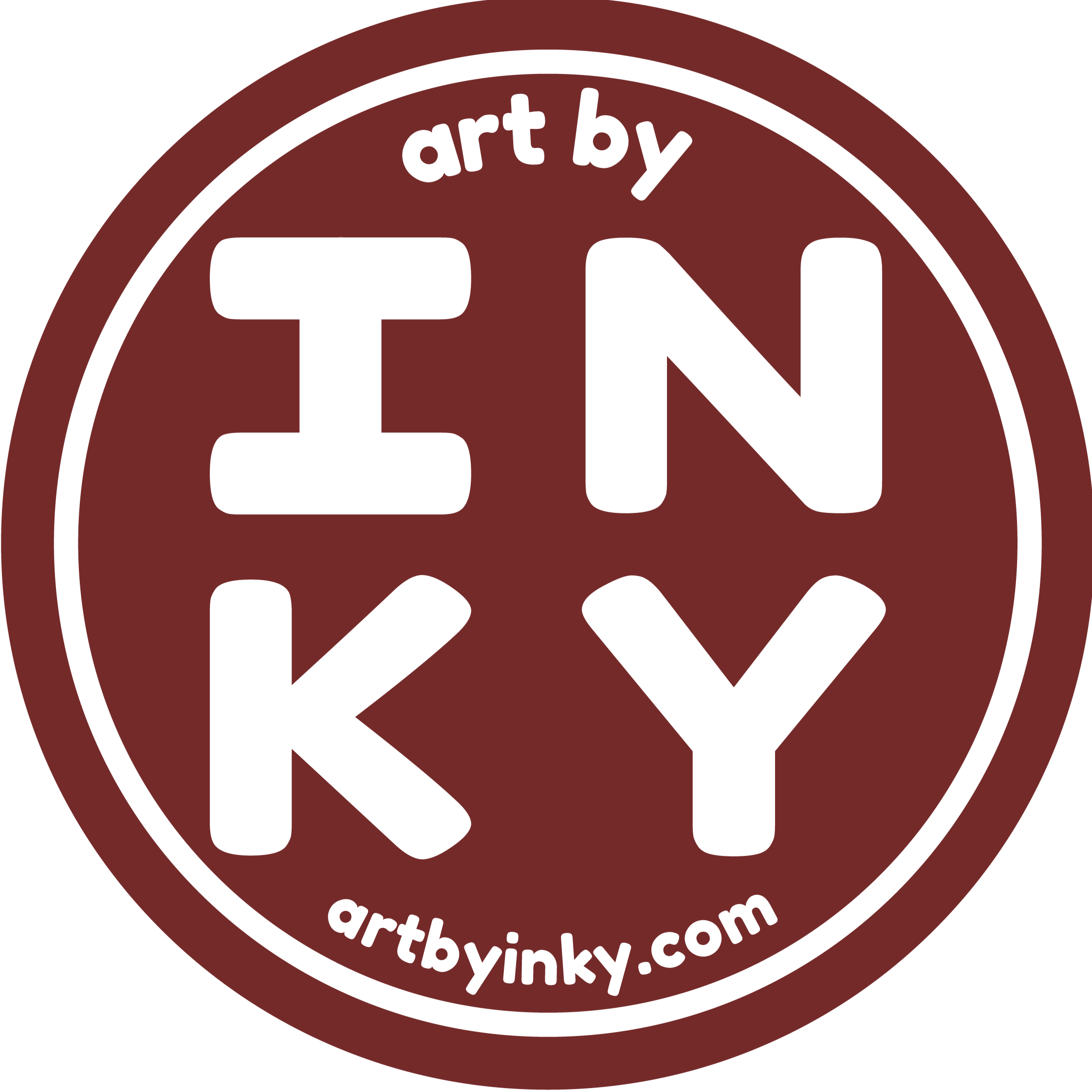 Art by INKY
Art by INKY is a unique art shop specializing in original illustrated art, handmade accessories, paper goods and more. All artwork is created by Aleesha Lindstrom, a digital artist, designer and illustrator, and the owner of Art by INKY.
---
Let's Connect!
---
Behind Art by INKY
It wasn't until 2020 that I had considered opening up my own independent art shop. I spent the majority of 2020 honing my craft and preparing for the grand opening. I never realized the amount of planning, investing and logistics that go into starting up a business.Once I launched in mid May of 2021, it felt surreal, and while I still have a ways to go, it's amazing to see how happy my work and products have made others feel!The name, Art by INKY was inspired by my online alias, "INKY". Originally, I went by the name "inky_biscuits" online everywhere for years. I can't really remember how that name came to fruition besides some old Facebook meme back in 2008. Some friends and I changed our profile names and everyone started calling me "biscuits" as a nickname in real life, so it kind of stuck for a while. "INKY" has to do with my love of the aesthetics of ink. There's something very raw and pleasing about the texture and brushstrokes of ink media.Eventually, a lot of my followers and online friends started calling me "INKY" for short, and to be honest, it's easier to work with in terms of branding and consistency. I could have used my real name, but this had more meaning to me and to those who have supported me over the years.To everyone who has been supporting me, thank you and I hope you will continue on this journey with me.
---
About Aleesha Lindstrom
My name's Aleesha, but online I'm known as INKY.I'm a New England based digital artist with a primary focus on design, illustration and digital art. I've always liked creating since I was young, and explored the field of design while earning my B.F.A. at the University of Connecticut.My current work explores the human condition in regards to trauma, death, identity and mental illness while reflecting on my own personal experiences. I have always been fascinated by the darker aspects of human nature, but it wasn't until recently that I gained the courage to bring my creative practices into that realm.Culturally, crisis and other taboo themes are encouraged to stay hidden in the shadows, allowed to fester and govern harm on an individual and collective level with little to no acknowledgement of its existence. My intention through my work is to bring attention to this centuries old issue.Currently, I'm a full-time logo production artist, but have been working on my own independent projects in my free time.
---
---
© Art by INKY 2021-2023 | All Rights Reserved